Soft Sole Shoe Testers! UPDATE
Ok ladies, here is the first pair I've made (without applique)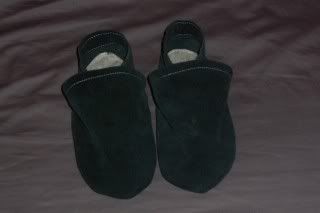 I'm really happy how they came together so now I just need to master the applique process.
Here is the next pair I finished tonight. These are a wide child size.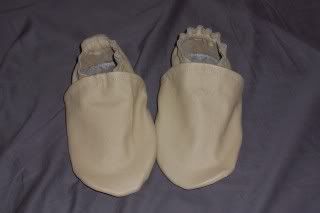 Here are both of them side by side:
And the bottoms: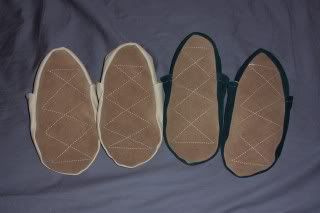 The first two pairs are for one of my cousin's kids for Christmas. After Christmas is over I'll be putting the petal to the metal on my tester shoes.
I can't wait!